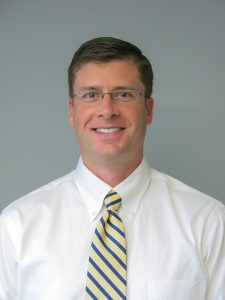 We are pleased to announce that Thomas G. Murphy, M.D. has accepted the position of Associate Director at MidAtlantic Neonatology Associates (MANA). Tom joined MANA in July 2015 following his service in the United States Navy and postgraduate training in Pediatrics, Neonatology, and Quality and Safety at Brown University.
In addition to his clinical expertise, Tom serves as Director of Neonatal Quality and Safety at MANA and Director of Pediatric Quality and Safety at Goryeb Children's Hospital. In these roles, Tom leads safety monitoring and improvement efforts and plays a significant role in ensuring that safe care of the highest quality is delivered.
He is the author of multiple manuscripts in peer reviewed journals, speaks frequently at local and national conferences, and is Co-Director of our annual conference in Neonatology, neoFORUM.