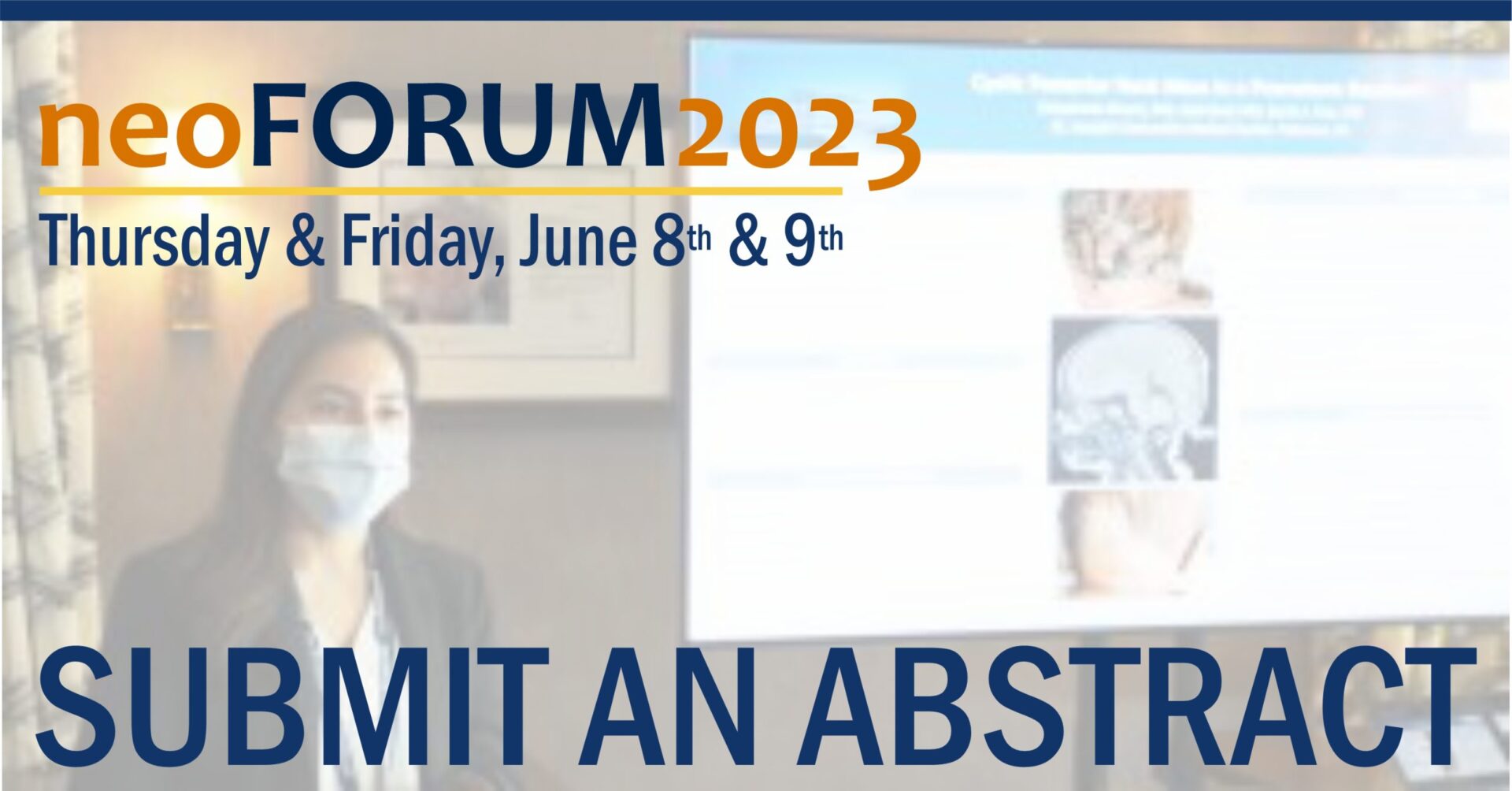 The Poster Session will be held in-person on Thursday, June 8th
The poster symposium at neoFORUM 2023 will give neonatal care professionals an opportunity to exchange ideas and stimulate collaboration in a collegial and friendly environment. Poster topics can include: original research, quality improvement initiatives, historical perspectives, and case reports. We strongly encourage physicians in training to submit their research.
---
ABSTRACT DEADLINE
Monday, May 22nd
Notifications: Presenter notifications will be communicated by Thursday, May 25th
ePosters Due: Must be submitted as PDFs by Friday, June 2
POSTER SIZE
Posters will be displayed electronically at neoFORUM 2023. You will NOT need to print your poster.
To optimize the digital experience for viewers, please consider making your poster 36.5″W x 20.5″H with a 16:9 aspect ratio.
POSTER SESSION FORMAT
Accepted posters will be grouped by theme.
Authors will be given 4-5 minutes to present, followed by questions/discussion moderated by neoFORUM guest speakers and committee members.
---
neoFORUM 2023 Abstract Submission
"*" indicates required fields